An Unforgettable Melody
If you're a fan of the Japanese band, Do As Infinity, then chances are you've heard of a song called 深い森 – Fukai Mori. The first time I heard this wonderful gem was back when it featured as the second ending theme song on Inuyasha in the early 2000s (now there's some nostalgia for you). At the time, I didn't have any English lyrics to follow along with, but I was always curious about the meaning of the song.
Fukai Mori translates to "Deep Forest" in English, and it was probably one of the first Japanese songs that I ever listened to—and I totally fell in love with it. Even though I didn't understand the words back then, I found the peaceful melody to be both haunting and comforting at the same time.
There was just something about it.
Anyway, flash forward a couple of years (or maybe a decade), and I still can't get this song out of my head. After living in Japan for a while and getting some Japanese under my belt, I started noticing that each time Fukai Mori came up on my playlist, I could understand more and more of the lyrics.
Eventually, I was able to put together the meaning of the whole song, and it only made me love it that much more.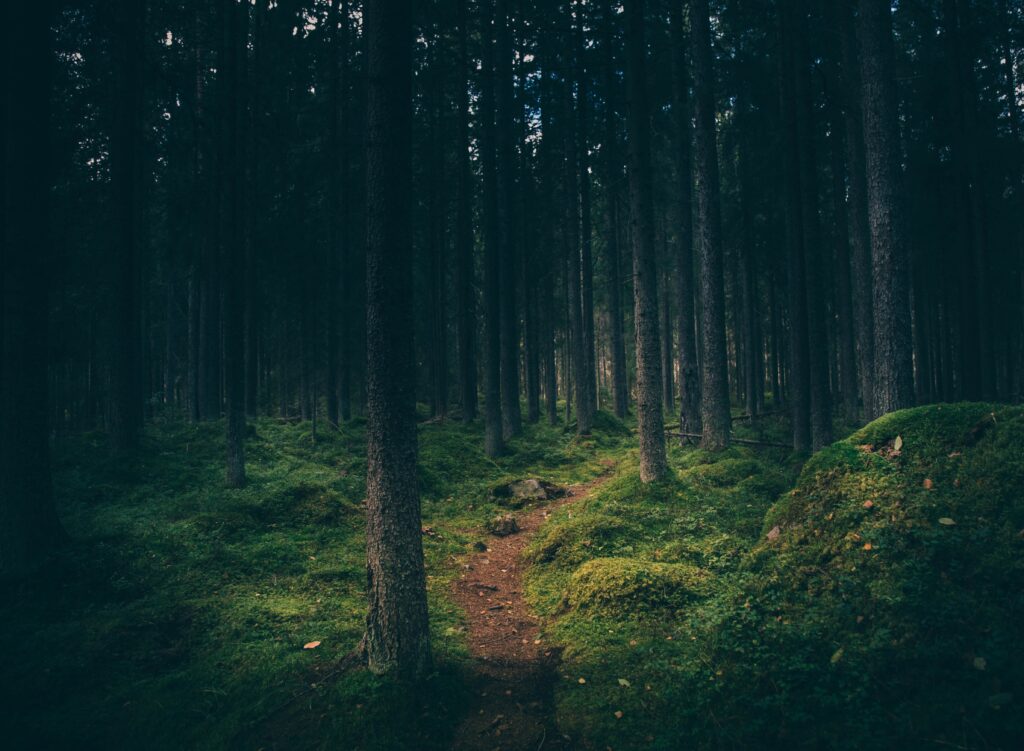 Interpreting Fukai Mori: A Story of Hope and Hardship
To me, Fukai Mori tells a rather realistic story of fading love, wistful reflection, and hopeful resilience. I feel that the lyrics reveal a relationship that hasn't quite withstood the test of time. Hearts are hidden, trust is questioned, and time moves relentlessly onward.
In the first half of the song, we are introduced to a couple that encounters difficulties throughout their relationship that eventually lead them to hide their hearts away in a deep forest. Over time, the gravity of these past failures causes the pair to become separated by the ever-growing walls between them.
And yet, it seems that the speaker has not given up on their love for good. Towards the latter half of the song, bittersweet sentiments emerge that are more ambiguous, offering a tone that is both hopeful and pragmatic.
While reflecting on the decisions leading up to this point of despair, the speaker still believes that there is a future waiting for them. However, realizing this goal will require the couple to change their ways and leave the past behind.
In the depths of this deep, dark forest, a hopeful light trickles through the towering trees. If the two are willing to overcome the failings of their past and break down the walls that they built, then perhaps it isn't too late for them to rediscover their hearts and move forward along a new path.
It wouldn't be a future free of pain and hardship, but they could choose to follow the light and face it all together. What happens in the end is up to them.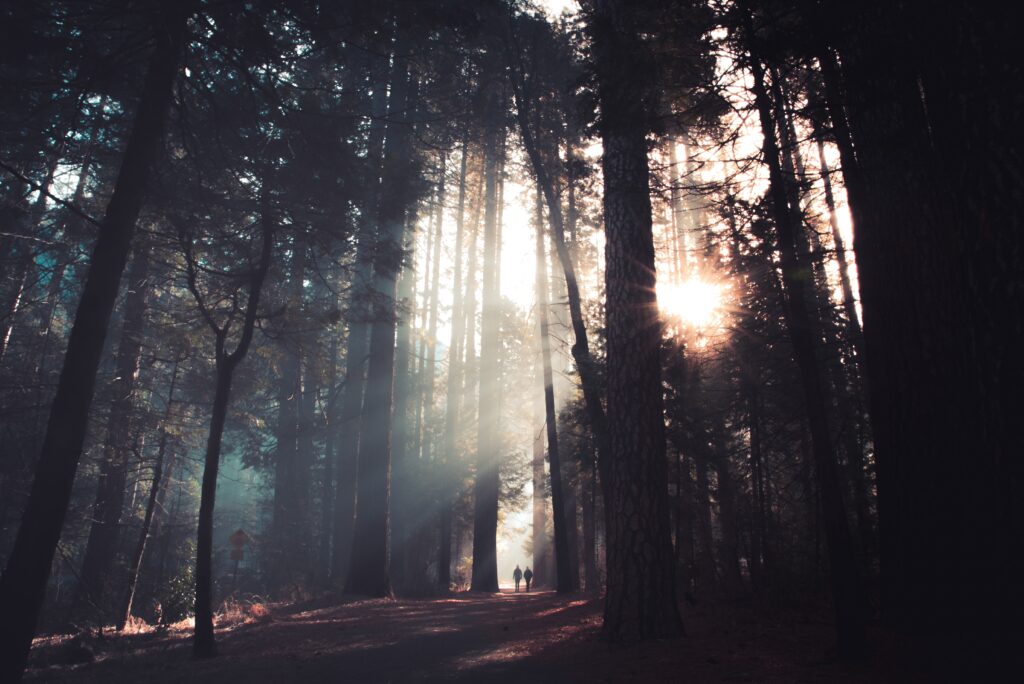 Getting Translation Permission
Since I loved the melody and lyrics of this song so much, I decided to try creating a translation of Fukai Mori to share its meaning with the English-speaking community. But first, I had to figure out how to get permission from the copyright owner to translate it (a super complicated but VERY IMPORTANT step if you want to publish a translation).
After some fierce Googling and button-smashing, I discovered the website for JASRAC (the Japanese Society for Rights of Authors, Composers and Publishers). Using their Works Information Database (作品検索), I was able to search for more information on Fukai Mori.
Through that database, I found out that Yomiuri-TV Enterprise LTD, a broadcasting company that does music licensing in Japan, is responsible for managing the copyright for Fukai Mori.
After that, all that was left to do was to try my luck and ask for permission! To do that, I navigated my way to their Inquiries Form, where I explained (in Japanese) who I was and sent my request for translation permission. Fortunately, I was contacted just a few days later by a representative who helped me through the rest of the process.
In order to submit my request, I first had to send through my proposed translation of Fukai Mori. Once I sent that in and informed them about how I wanted to use the translation (re: this blog post and this song cover 😄), my representative contacted the copyright owner on my behalf, and I was granted permission to publish my translation here. (Hurray!)
English Translation of Fukai Mori, Deep Forest
This was my first official translation project, and I learned SO much about the art of translation through taking on the challenge. For this particular translation, I focused on trying to make the lyrics singable in English (a much more difficult task than I first anticipated). So, if you're familiar with the melody, have a go at the English version and let me know how it went. 😛
Overall, it was a mountain of work and it took a lot of trial and error, but I was really happy with the end result and I had a lot of fun creating it. So, without further ado, here is my English rendition of Fukai Mori, Deep Forest. I hope that you come to love this song as much as I have.
And don't forget to listen along as you read! 🙂
深い森 (Fukai Mori) — Deep Forest
Verse 1
深い深い森の奥に今もきっと
置きざりにした心隠してるよ
探すほどの力もなく疲れ果てた
人々は永遠の闇に消える
Hiding deep, hiding deep in the forest, I know, lost among the trees
Are the hearts that we simply left behind so many years ago
Having lost, having lost all our power to search, we lie completely drained
As our weary souls slowly fade away and darkness closes in
Pre-Chorus 1
小さいままならきっと
今でも見えたかな
Oh, if we had just stayed forever young
Could we find ourselves again, I wonder?
Chorus 1
僕たちは生きるほどに
失くしてく少しずつ
偽りや嘘をまとい
立ちすくむ声もなく
Every step we take, the more we seem to lose
Every waking breath, just a little more
Caught up in the lies that hide between the lines
Nowhere left to run, nothing left to say
Verse 2
蒼い蒼い空の色も気付かないまま
過ぎてゆく毎日が変わってゆく
つくられた枠組みを超え今を生きて
錆びついた心また動き出すよ
Never stopping to gaze at the bluest of skies, the color starts to fade
And it's changing with every passing day, our time is moving on
If we live for the moment and break all the walls we put up long ago
Then the day will come that our rusted hearts will start to beat again
Pre-Chorus 2
時のリズムを知れば
もう一度飛べるだろう
Oh, if we come to know the flow of time
Will we fly up once again, I wonder?
Chorus 2
僕たちはさまよいながら
生きてゆくどこまでも
信じてる光求め
歩き出す君と今
As we move along, we live as wanderers
Living day to day, everywhere we go
Searching for the light and trying to believe
Here we are again, walking hand in hand
Final Chorus
僕たちは生きるほどに
失くしてく少しずつ
偽りや嘘をまとい
立ちすくむ声もなく
僕たちはさまよいながら
生きてゆくどこまでも
振り返る道をとざし
歩いてく永遠に
Every step we take, the more we seem to lose
Every waking breath, just a little more
Caught up in the lies that hide between the lines
Nowhere left to run, nothing left to say
As we move along, we live as wanderers
Living day to day, everywhere we go
Turning from the past, those roads we knew before
Walking here with you, here forevermore
Outro
立ちすくむ声もなく
生きてゆく永遠に
Nowhere left to run, nothing left to say
Living day to day, here forevermore