Calling All Strawberry Fans
First, a shoutout to all of my fellow strawberry-lovers! These tasty little gems happen to be my all-time favorite fruit, whether it's strawberry smoothies, strawberry shortcake, strawberry parfaits… or my personal favorite—chocolate-covered strawberries! So, you can probably imagine my delight when I found out about strawberry picking season in Japan.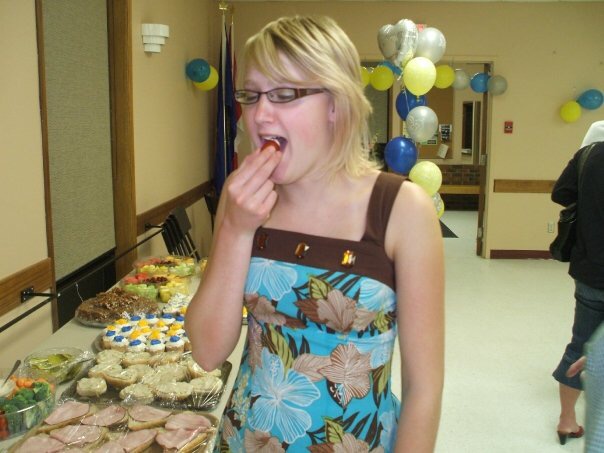 The Japanese word for strawberry is ichigo (苺). Strawberry picking is called ichigo gari (いちご狩り), which literally means "hunting for strawberries." Ichigo gari is a much-loved activity in Japan, and it's a wonderful way to spend a couple of hours.
For most farms, strawberry picking season starts in January and runs until May. March is definitely one of the most popular months for picking strawberries, especially in Gunma.
If you're a lover of all things strawberry like me, then spring is a great season for traveling to Japan! Feasting on delicious strawberries while relaxing in the beauty of the cherry blossoms sounds like the perfect day to me.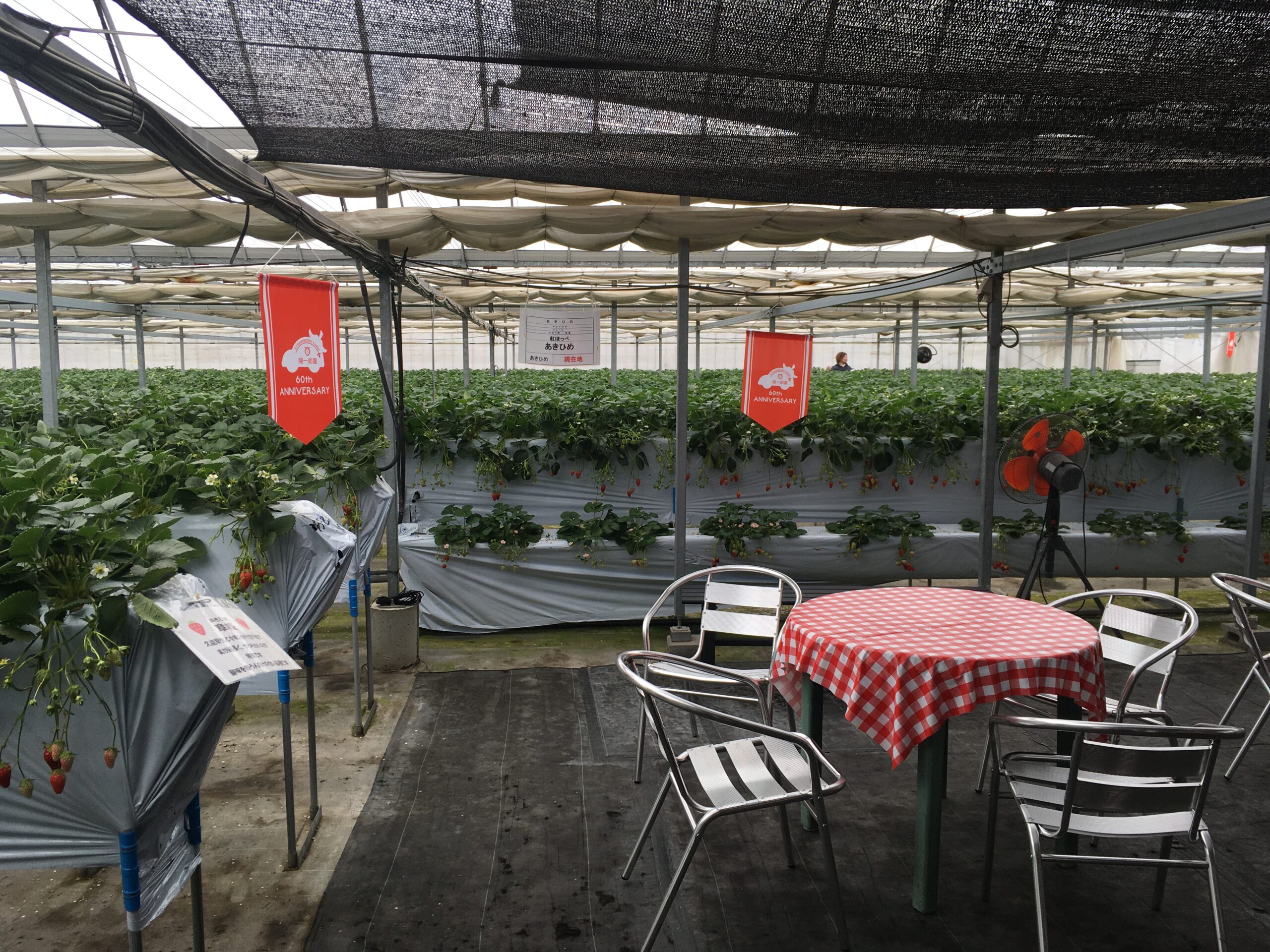 Some Strawberry Fun Facts, Courtesy of Plant Biology
If there's one thing I learned from plant biology class, it was how to start a fruit fight with semantics. This was one of my favorite courses in university, and it left me with a plethora of lesser-known fun facts about plants, including their fruits. So, let's dive into some technicalities of the beloved strawberry.
Not A True Berry?
Despite its misleading name, the strawberry isn't technically a true berry! According to botanists, in order for a fruit to be classified as a true berry, its seeds have to be on the inside of the fruit.
But strawberries have their seeds on the outside, and they are actually categorized as an accessory aggregate fruit rather than a berry. Cool, right?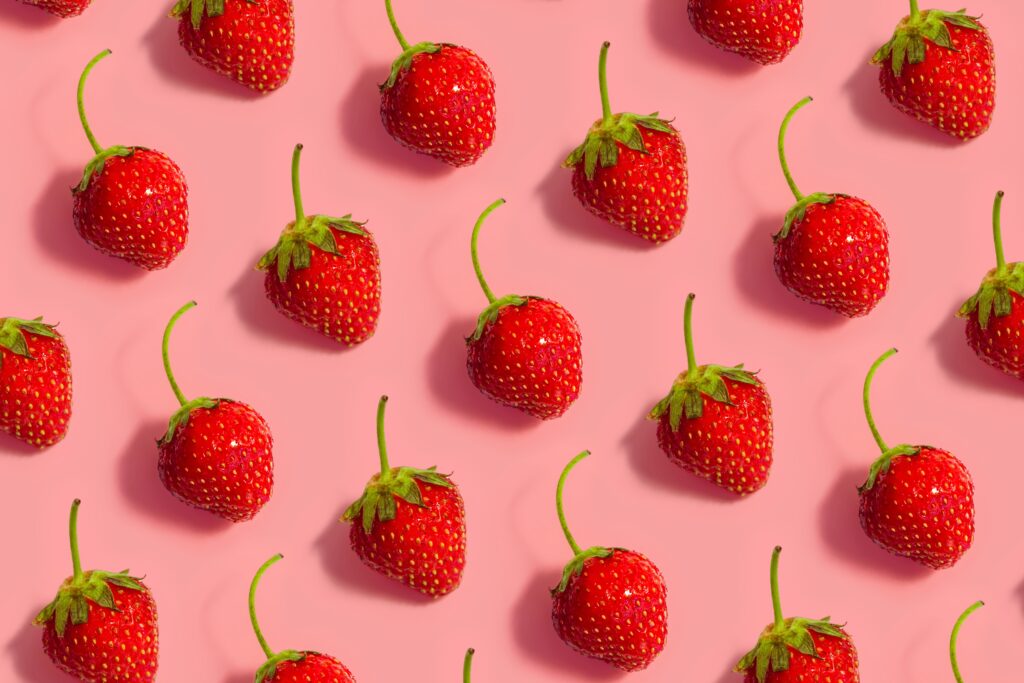 Look At All Those "Seeds"!
Speaking of seeds, strawberries are chock-full of them! In fact, the average strawberry contains roughly 200 tiny little seeds. But if you take a closer look at the skin of a strawberry, you'll discover that the visible specks you see aren't exactly the seeds themselves (here we go again).
In fact, each little speck is called an achene, which is actually a tiny fruit itself. And inside each achene, you will find a single seed. So, when you eat a strawberry, you're actually consuming about 200 itty bitty fruits along with their seeds! Isn't that funky?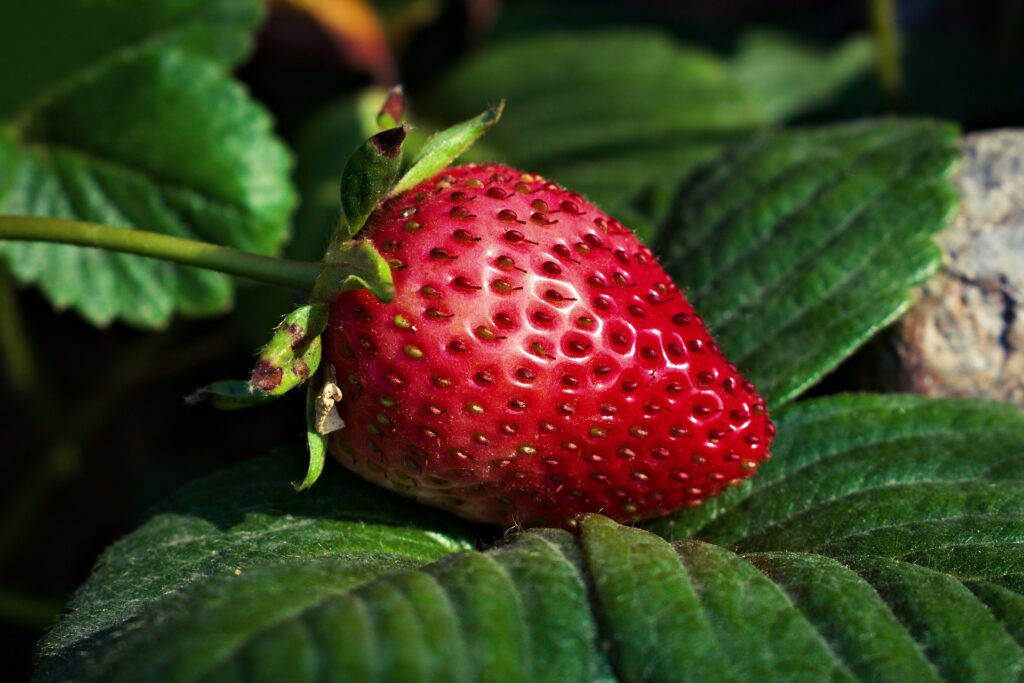 What's In A Rose?
If you've taken a biology class at some point in your life, you may have learned about the system of taxonomic classification used for naming species. In binomial nomenclature, species are given a two-part name derived from Latin. For example, humans are Homo sapiens and belong to the family Hominidae, the "Great Apes."
So, where do strawberries fall under this system? Funnily enough, strawberries (Fragaria X ananassa) belong to the family Rosaceae, which is often called the rose family. Like roses, strawberries and many other fruit-bearing plants in this family have similar flower structures—namely, having multiple pistils per flower instead of just one. Pretty neat, huh?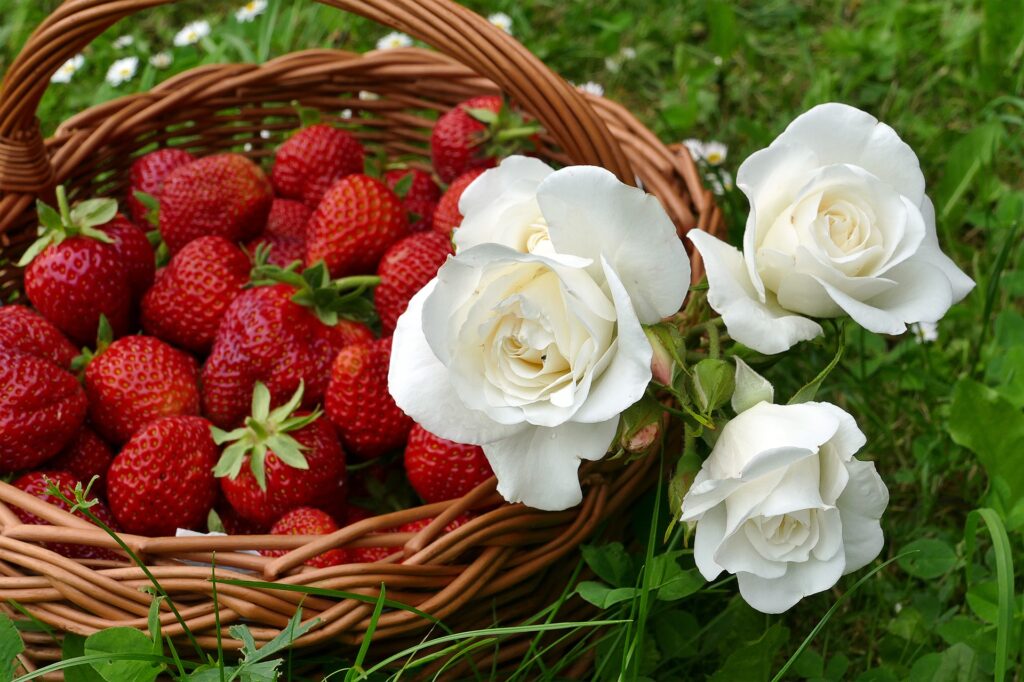 Strawberry Picking at Yoichiro Orchards (陽一郎園)
Okey dokey, so now that you've planted all of those fruity tidbits into your garden of fun facts, let's dive into my adventure of picking strawberries in Japan! My friends and I had an amazing experience at the Yoichiro Orchards Strawberry Farm in Shibukawa, Gunma Prefecture.
The Strawberry Beetle
When you visit this farm, one of the first things you'll notice is the strawberry-themed mini cooper parked out front. Affectionately named the "Strawberry Beetle" (いちごビートル), this adorable little car is what these farmers use to get around town.
All-You-Can-Eat Strawberries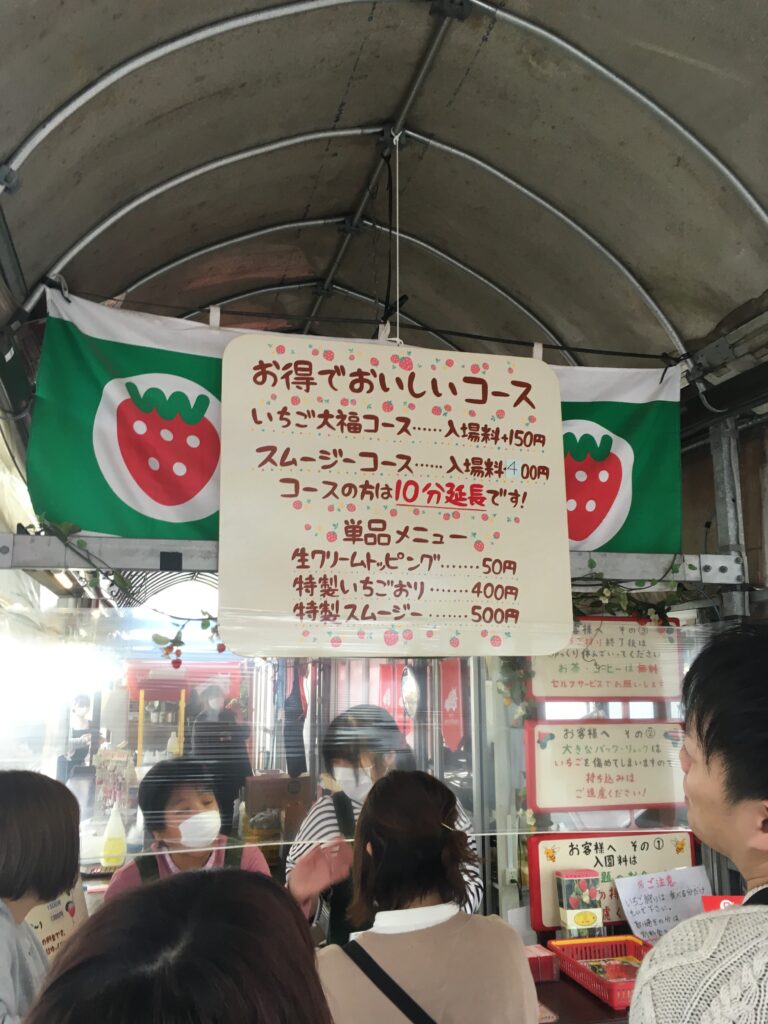 Every fruit picking farm in Japan offers different ways to enjoy your experience. The Yoichiro Orchards Strawberry Farm features an all-you-can-eat course for ¥1700 (about $18). For just a few extra yen, you can also get a special container filled with sweetened condensed milk for dipping your strawberries!
Once you get your container, you can take your sweet time strolling through the aisles and picking strawberries to your heart's content. At Yoichiro Orchards, you get to pick from nine different types of strawberries throughout the year.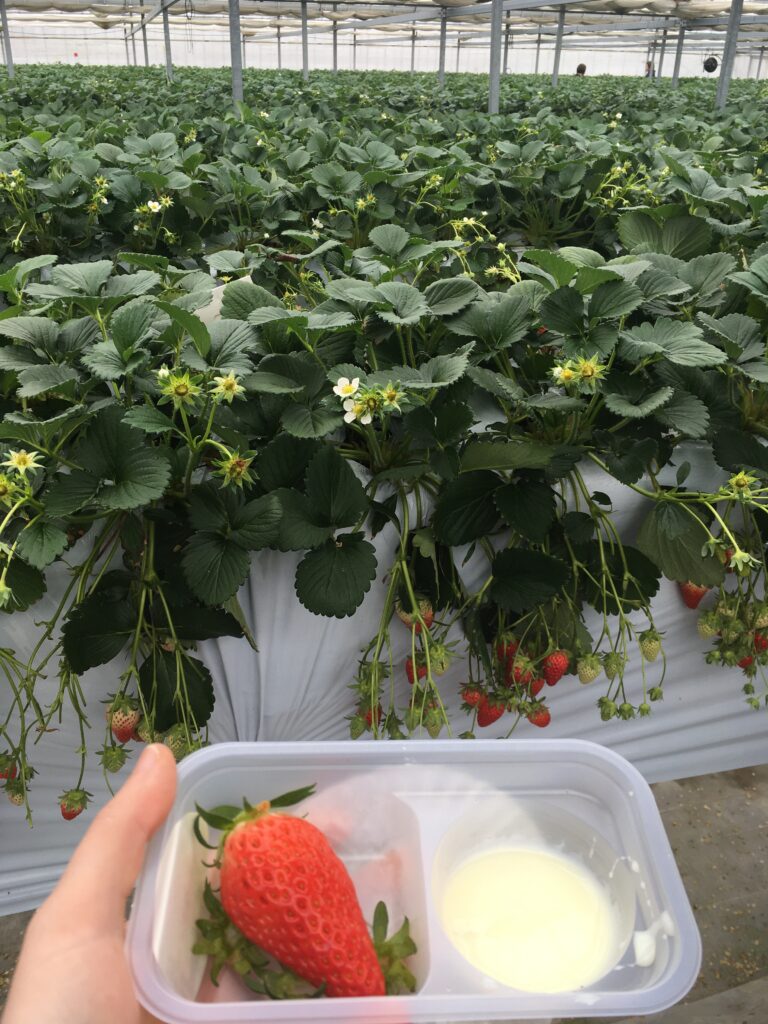 On the morning of our excursion, I was so excited to fill up on strawberries that I ended up skipping breakfast altogether (and it was totally worth it).
Since we had about an hour to pick our strawberries, we could relax and slowly wander up and down the aisles, sampling all of the different varieties available. It also left plenty of time for taking pictures and engaging in some wholesome shenanigans!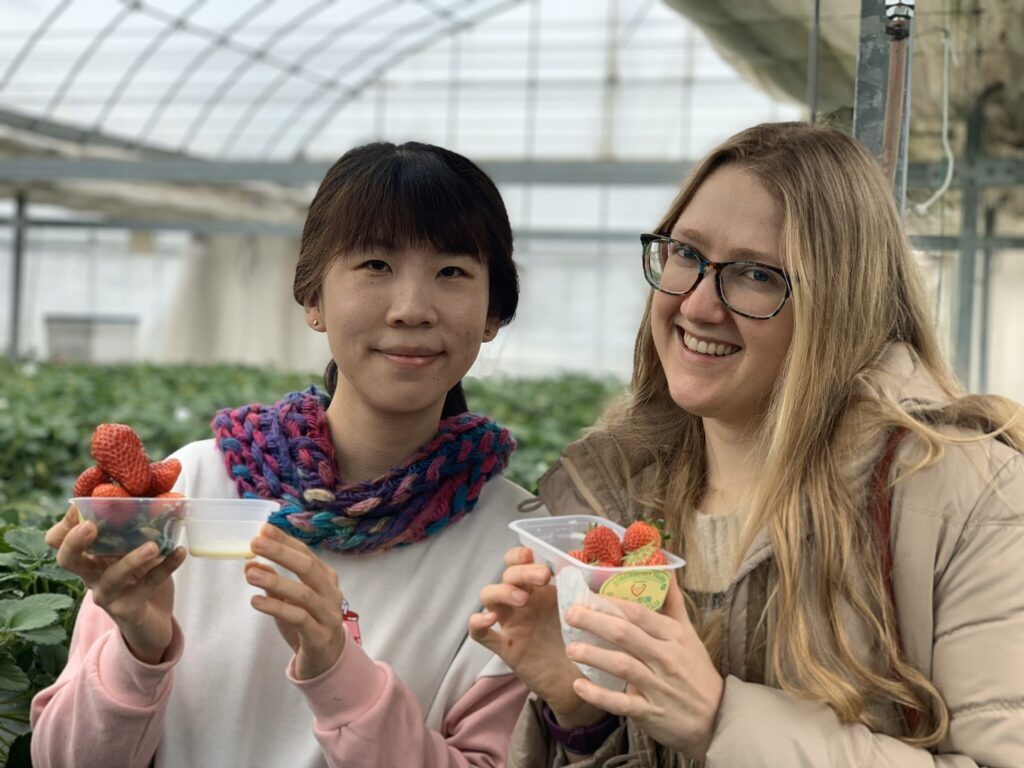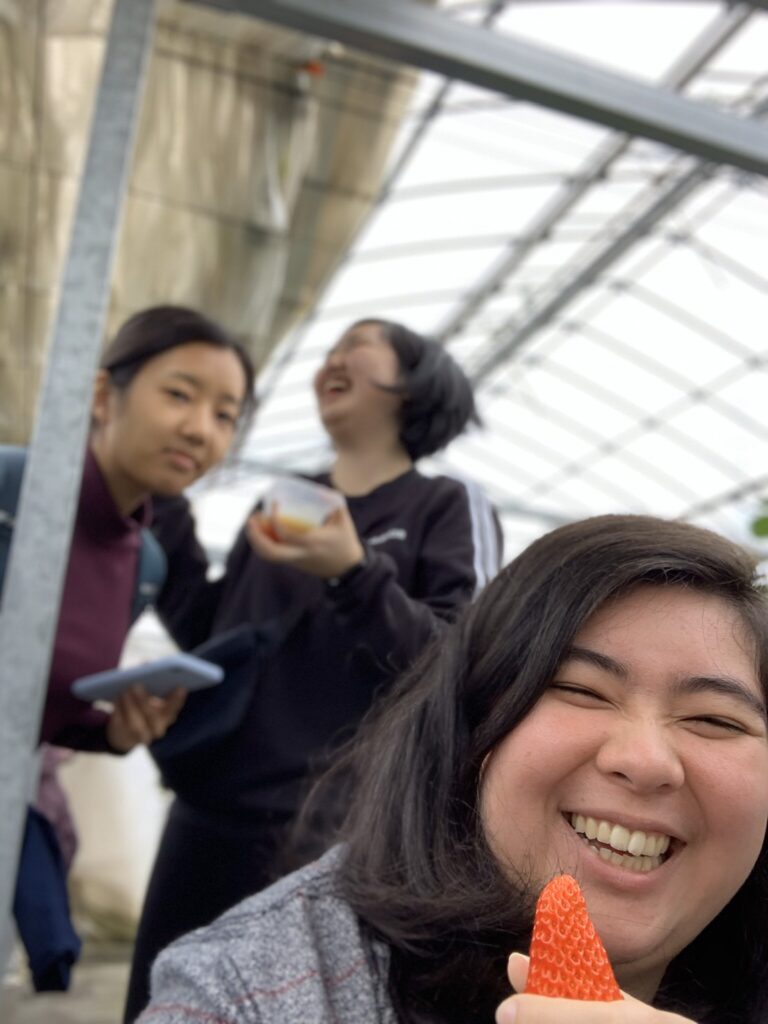 Depending on the course you choose, you can also partake in a few different kinds of desserts made with the orchard's strawberries. For an extra few hundred yen or so, you can enjoy a smoothie, shaved ice, or even the fabled springtime treat: ichigo daifuku!
Ichigo Daifuku (いちご大福)
Ichigo daifuku is a tasty Japanese dessert that is very popular in Japan. Daifuku literally translates to "great luck," making this an auspicious springtime treat that you won't want to miss out on. This simple dessert consists of a glutinous rice cake stuffed with sweet red bean paste and, of course, one ripe strawberry!
These seasonal daifuku tend to sell out pretty quickly at bakeries, so if you're hoping to try one yourself, it's a good idea to go early. At most shops, you can even call ahead to place your order in advance. Yep, they're that popular!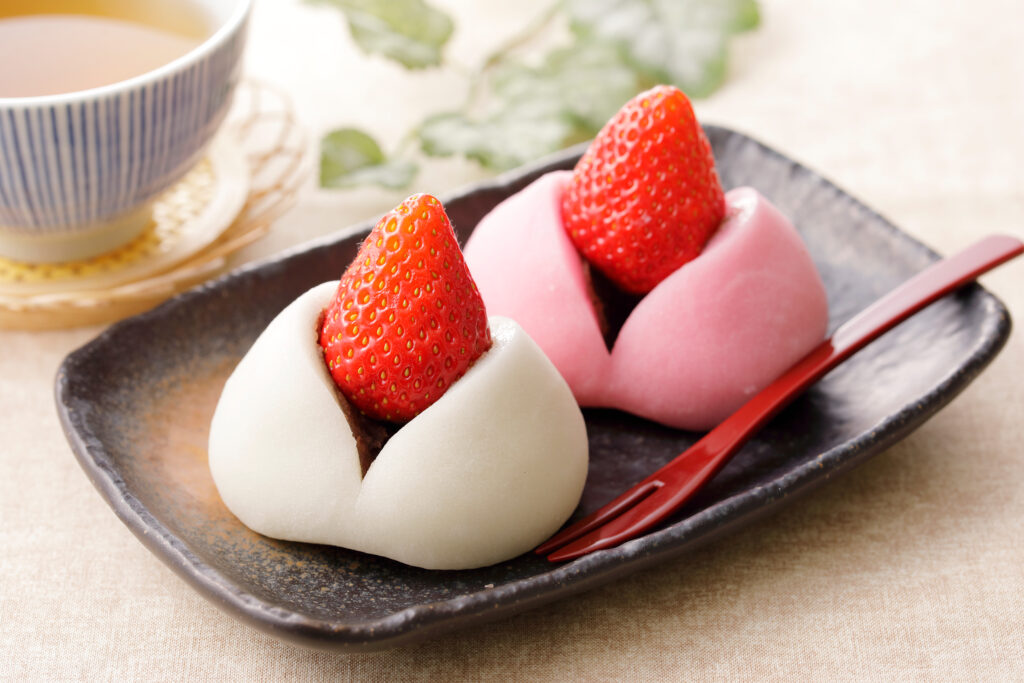 For an extra ¥150, we couldn't resist adding the ichigo daifuku course to our day. So, when we finished our grand strawberry feast, we told the farm staff that we were ready to make our daifuku. Then we went back into the patch to find the perfect strawberries.
All of the strawberries in the patch looked amazing, and it was hard to choose just one to use for our desserts. But we each finally managed to pick out the perfect matches for our tasty daifuku!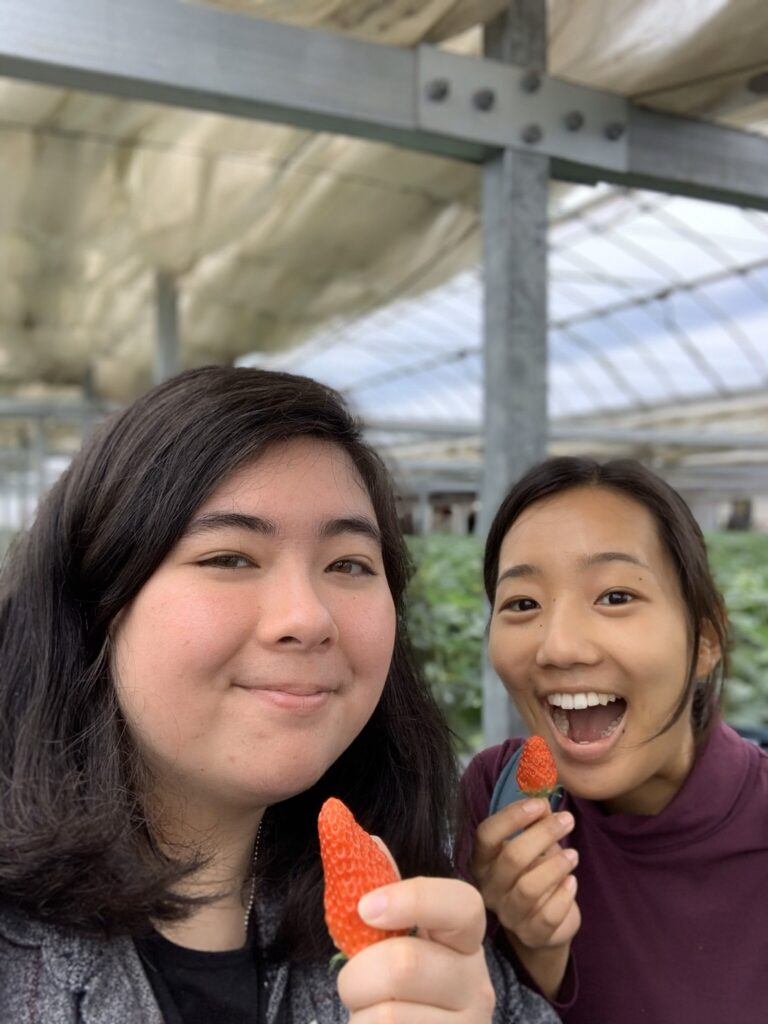 The staff prepared the daifuku pastries for us while we eagerly hunted for our desired strawberries. Once we came back with our findings, the staff presented us with our daifuku, each one overflowing with red bean paste. After putting the finishing touches on them, all that was left to do was relax and eat our delicious desserts together.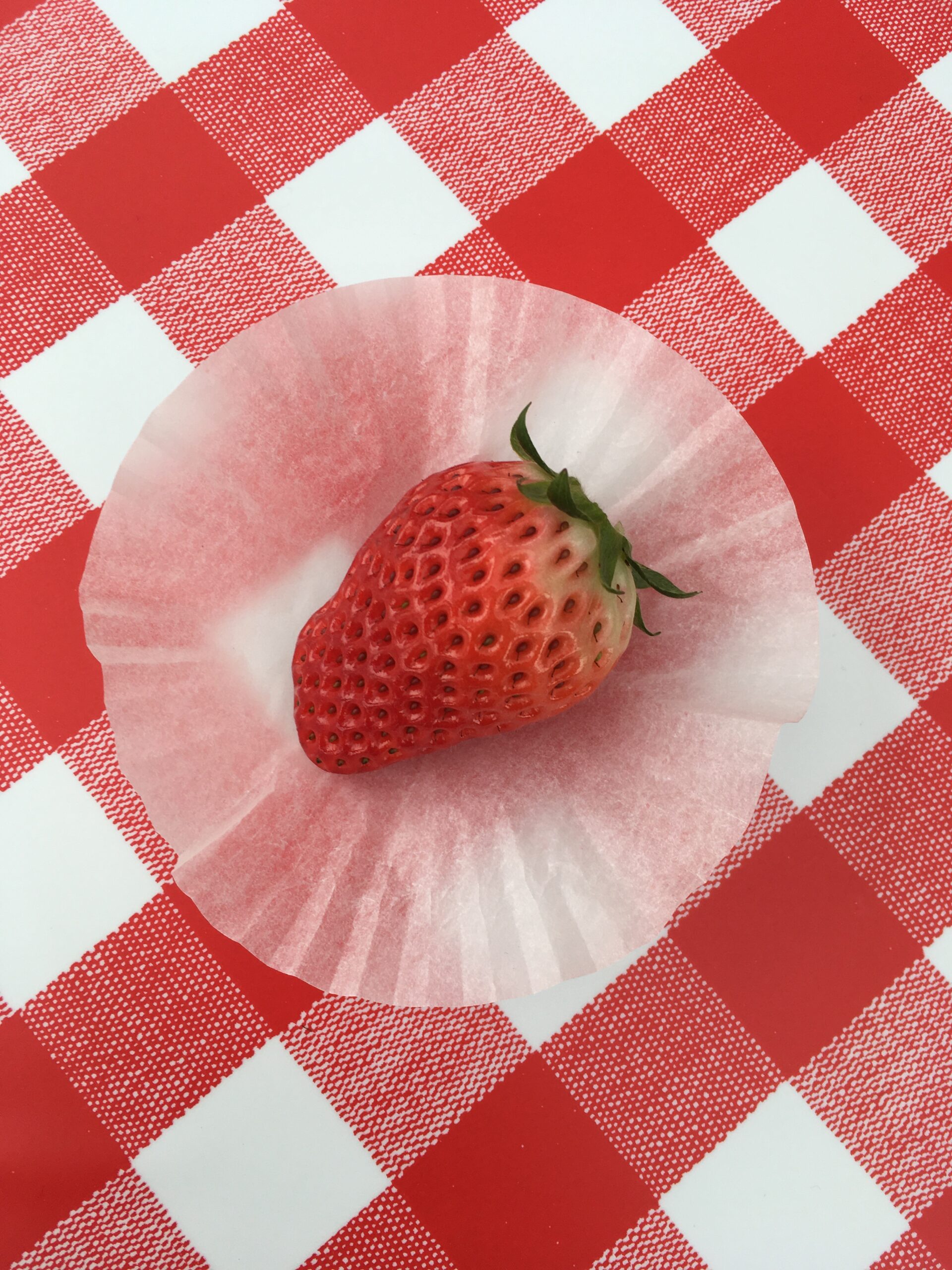 Other Strawberry Orchards in Japan
There are so many fruit farms scattered throughout the country, and each one has something unique to offer. Here are three more delightful strawberry farms that I hope to visit on my next trip to Japan.
1) Chikushino Strawberry Fields – ストロベリーフィールズ筑紫野 (Fukuoka)
The Chikushino Strawberry Fields Farm is located in Fukuoka Prefecture. Here you can pick and choose from six different types of strawberries, including two rare white and pink varieties. This farm offers an all-you-can-eat course for 40 minutes.
There is also a lovely bakery called Sucré fraise at this farm where you can buy all kinds of tasty desserts made from their freshly picked strawberries. You can choose from a wide range of cakes, breads, jams, and more!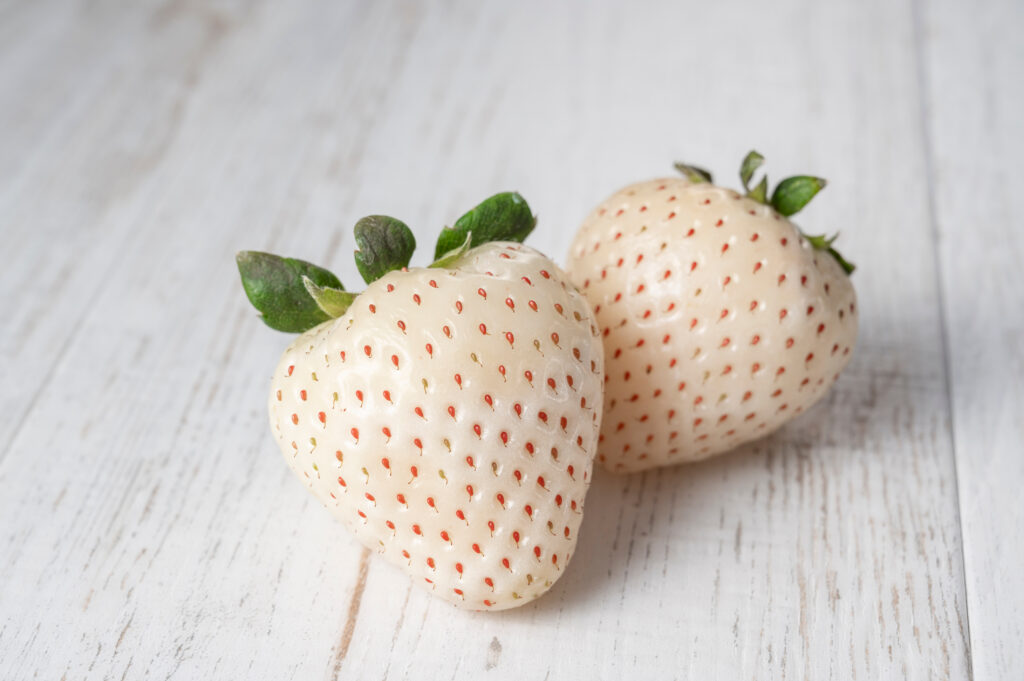 Due to this farm's popularity, you have to book your visit ahead of time. You can do this online, or you can call the farm to reserve your spot. Also, the rarer varieties are only offered at certain times during the year. So, if you're hoping to taste a white strawberry on your trip to this farm, you'd better call ahead to confirm their availability.
2) Dragon Farm – ドラゴンファーム (Chiba)
Located in Chiba Prefecture, the Dragon Farm is only about 50 minutes from Tokyo, so it's a great choice if you're staying in the Tokyo area. The dragons at this farm must be accustomed to hoarding strawberries or something because there are an epic 17 varieties to choose from.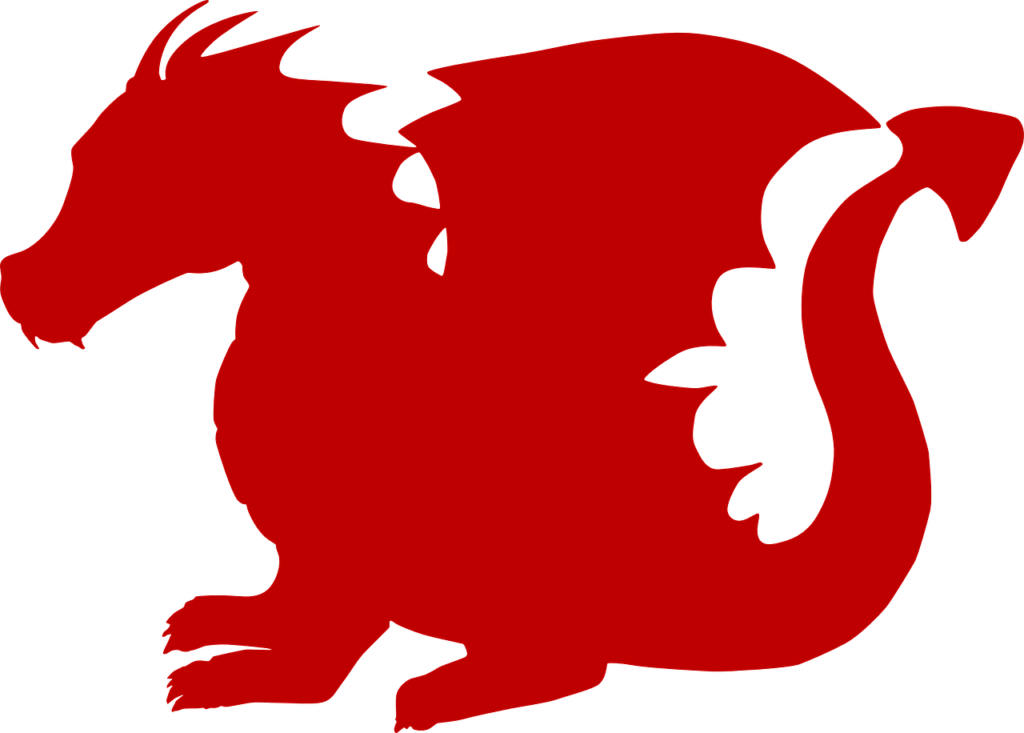 After picking your strawberries, you can stop by the farm's cute souvenir shop where you can buy a bunch of strawberry-themed goodies to take home with you. And if you revisit the farm in summer, you will even have the chance to pick blueberries!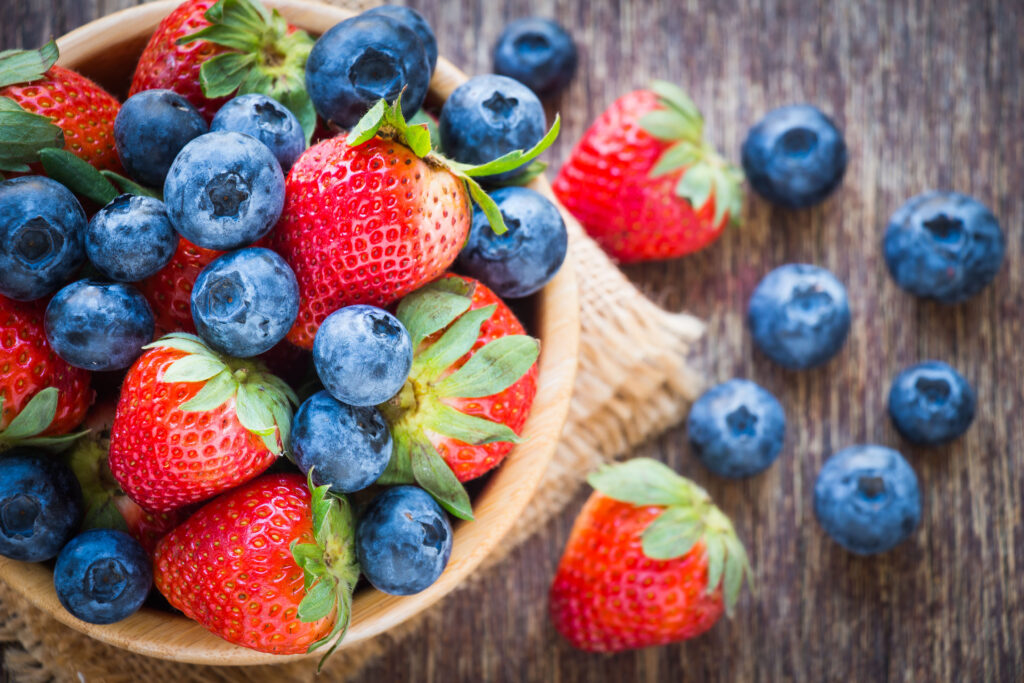 3) Hanayagi Tourist Farm – 華やぎ観光農園 (Kyoto)
At the Hanayagi Tourist Farm in Kyoto, you can once again reserve your spot and enjoy an all-you-can-eat course for 40 minutes. The garden beds at this farm are elevated, so you don't even have to bend down to gain access to all of those tasty strawberries. This farm is also well-known for its strawberry sorbet and gelato.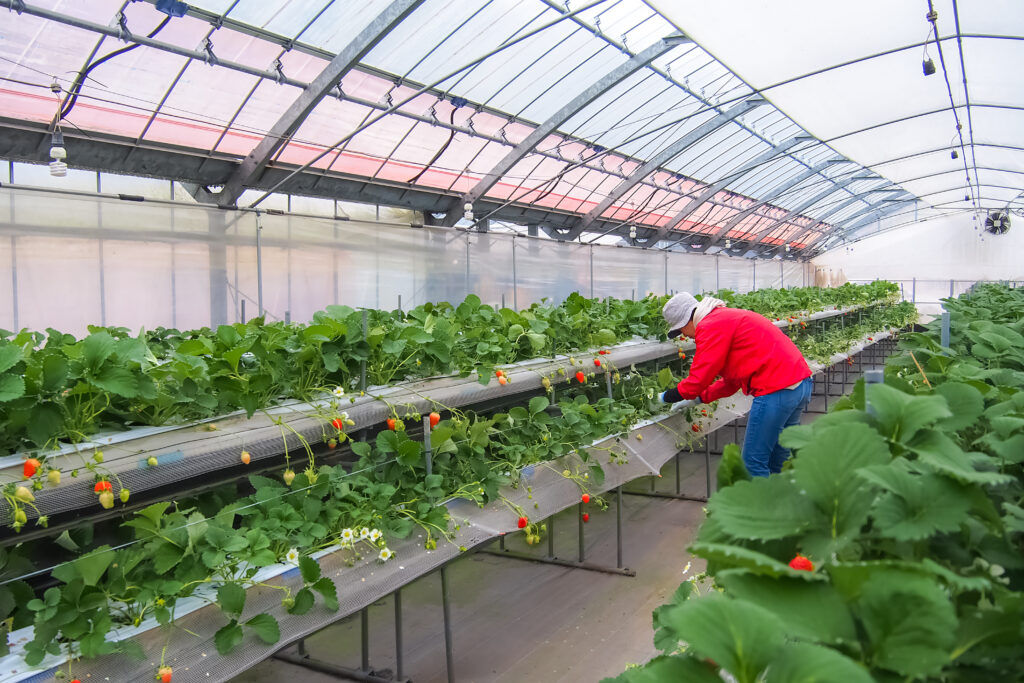 Another activity that you can enjoy in the fall is edamame picking! Edamame are whole soybeans that are used in lots of dishes. They can be sprinkled into salads, added to stirfries, or simply steamed and eaten straight from the shell.
At Hanayagi, you will get the chance to harvest green or black soybeans. If you go a little later in the year, you also have the option of harvesting dried soybeans, which can be used in even more recipes!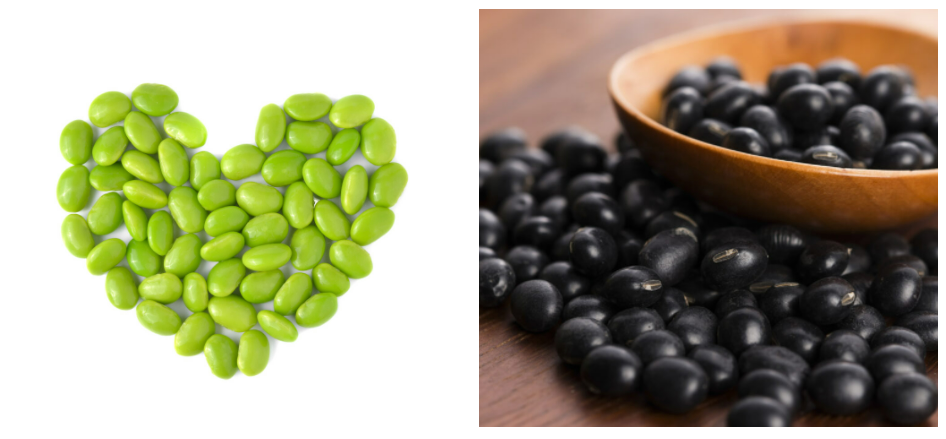 Spend A Day Picking Strawberries!
All in all, strawberry picking was a wonderful way to spend an otherwise cloudy spring day in Japan. Not only did I get to fill up on my favorite fruity snack, but I also got to make some unforgettable memories with my friends.
If you're a fan of strawberries or fruit in general, be sure to check out the best fruit picking spots near you when you plan a trip to Japan. I'm definitely looking forward to my next fruity adventure overseas.
Happy strawberry picking!
Love, Day